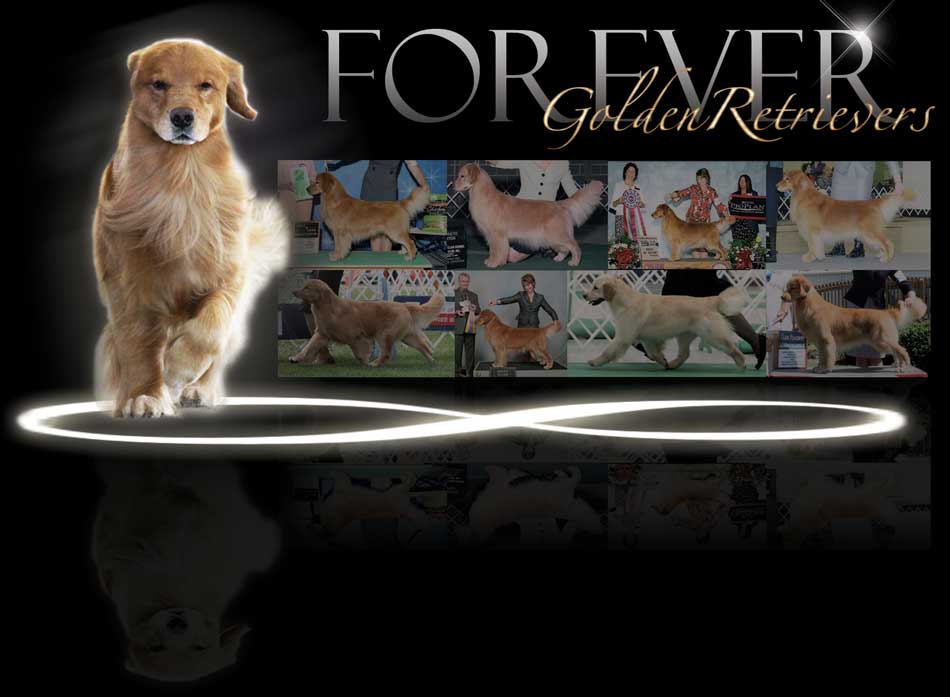 Why breed at all?
We breed for the primary purpose: improve the breed. We always strive to breed a
better dog than what we already have. Breeding itself is enormously challenging; the
purposes need to be clear from the start, and much thought and consideration goes
into each breeding. Successful breedings that have produced dogs who have achieved
high accomplishments in the confirmation and obedience rings have been plentiful;
yet, breeding healthy, sound dogs is always a challenge that reminds us all, we are
not in control, and heartbreaks do occur. Sustaining and improving the structure,
temperament, movement, and overall excellent health are our goals.

Conformation is a primary goal of our participation in breeding. The sport of showing
dogs may be our passion, yet, we also breed to provide individuals, families, and
service programs (Guide Dogs for the Blind of New York, and WAGS) with dogs that
would allow them to experience the genuine joy of living with a golden retriever. In fact,
we mainly place our puppies in "pet" homes rather than "show" homes, as the need for
healthier and true to the standard golden retrievers is always in demand by many.

"A dog's life at Forever Golden Retrievers"

Question: "How do our "show" dogs live at (FGR) kennels?"
Answer: "BETTER than we do."
These "show" dogs are our "pets" first. We live WITH our dogs; they are part of our
family, and have their choice of sofas, chairs, and even "dog beds" all located in the
large lower level of our house. The lower level provides them with a safe
and comfortable area to hang out, and enjoy their days with one another. The outside
area too is large and provides plenty of room for exercise and play. The seasons here
in Wisconsin require that we offer options to play since the snow can keep us all inside
longer than we prefer!

We average one, and on occasion, two litters per year. All puppies are raised in our home, socialized, provided with constant care, and monitoring until they are ready to leave for their next chapters with their families at the age of eight weeks. We believe in raising our puppies with puppy agility equipment, introduction to noises and sounds, individual time and group time basic puppy obedience skills.


Thank you for stopping by!
After you have had a chance to look at our website, please write or call with any questions. We appreciate you taking the time to stop by and hope your days always include a golden retriever!



Welcome to Forever Golden Retrievers!

Forever Golden Retrievers is located in Wautoma, Wisconsin, on ten acres of the
state's finest countryside. We established Forever Golden Retrievers (FGR) in 1987,
and remain as excited today about the pure joy of the breed, as we did back then. Like
many other breeders, we started with a foundation bitch (Summits Shannon Is Just Right), and to date, we
have over (30) homebred champions. We have kept true to the standard, and only
bred dogs that have had ALL clearances as the Golden Retriever Club of America
recommends. Fortunately, we have sustained the strong health of our lines by adhering
to the recommended breed clearances (eye, heart, hips, elbows, and thyroid), a
thorough search of bloodlines when deciding on litters, a strong commitment, and pure
luck.
About Us Our Dogs News Litters Co-Owned Contact Us





Web Design By Niome

---
About Us Our Dogs News Litters Co-Owned Contact Us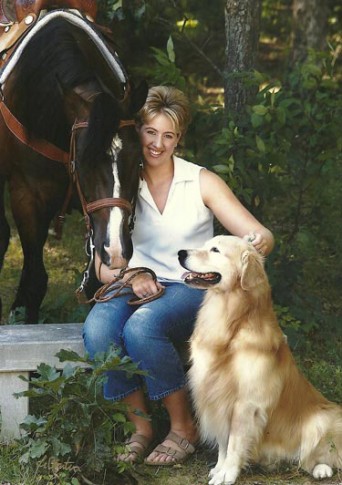 Candy and Jennifer Nee